LIVING BY THE WAYSIDE

Wild Faeries of all kinds can be found amoung the tall grasses, flowers and dense hedgerows of the country side. Whenever you walk down a county park or through a field, there is sure to be faeries nearby, listening intently until the sound of your footsteps dissapeares

Hedgerows proved good homes for large communities of faieries who hide amoung the thick, deep leaves and barnbles, Now and again a faerie will make an appeareance, perhaps to chat to a grass faerie friend. If a fearie is travelig a long way, she may be drop a trails of petals or nuts to help them find the way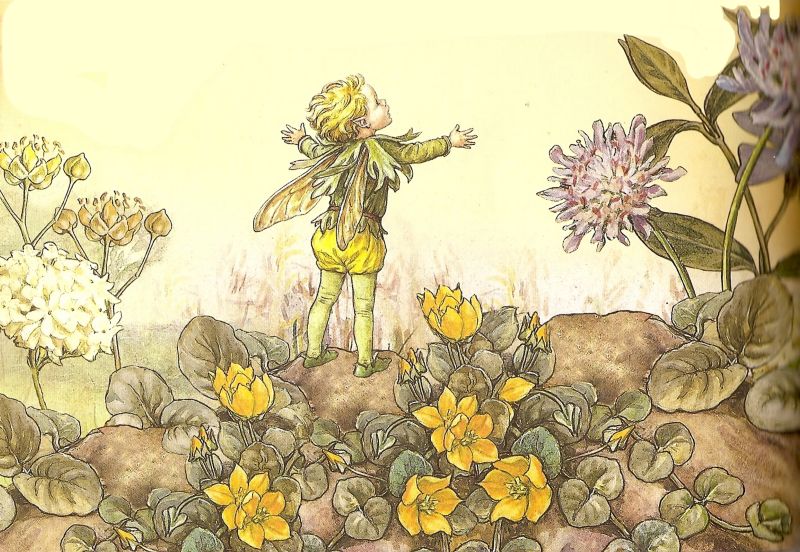 ~~HOME~~ What is a Flower Faerie?
FLower Fairy Characteristics
Finding a Flower Faerie
Flower Faerie Appearances
WHERE

FEARIE HOMES
Living in the Garden
Homes
Decorating your Faeire Garden

Living by the Wayside
Living in the Woods and Tree
Living near Water and Marshland
Marshland poem
Spring Magick Poem
FAERIES AND THE SEASONS.
Spring
Summer
Autumn
Winter
Almond Blossom's Song

SECTRET STORIES:
ALMOSAT BLOSSOM'S MYSTERY.
Chapter One
The Longest Winter

Chapter Two
A Grand Plan

Chapter Three
The Outside World

Chapter Four
The Big Adventure

Chapter Five
New Friends.

Chapter Six
Back to the Garden

FAERIES AT WORK AND PLAY
THe Faries Busy Day
Lavender's Scented Sachets
Tansy the Fairy Tailor
Bugle the Fairy Gaurd
Self-Heal The Faerie Nurse
Playful Faeries
Music and Dancing
A Room in Bloom
Parties and Balls
Party Games
Mischevious Faeries

FAERIE FLOWERS AND TREES
Candytuff's Garland
The Meanings of Flowers
Pansy's Pressed Flowers
The Meanings of Trees
The Uses of Fairy Trees

FAERIE FREINDS AND FAMILIES
Making New Freinds
Animal Friends
Friends to the Bees
Freindship Fun
The Friendship Code
Faerie Babies
Parties With Poppy
Dressing up with Sweat Pea

FAERIE FASHION
Faerie Disquises
Hats and All That
Cornflower's Crown
In the Bag
Tip Tap Toe
Winges to Flutter By
Dainty Pretty Things
Marigolds Faerie Charms

FAERIE FOOD
Picnics and Tea Parties
Dear You...Love Me!
Sipping and Nibbling
Faerie Refreshments
The Faeire Marker

THE FAERIE KING AND QUEEN
SECRET STORIES:
ZINNIA'S MAGICKAL ADVENTURE

Chapter One
Babysitting

Chapter Two
High Up!

Chapter Three
Time to Explore

Chapter Four
New Friends

Chapter 6
Bedtime Stories

HOW TO BE A FLOWER FAERIE
Your Faerie Name
Heliotrop's Faerie Wings
Magick Faerie Spells
Good Night Flower Faeries.
Faerie Farewell.
Glossary of Flower Faeries.